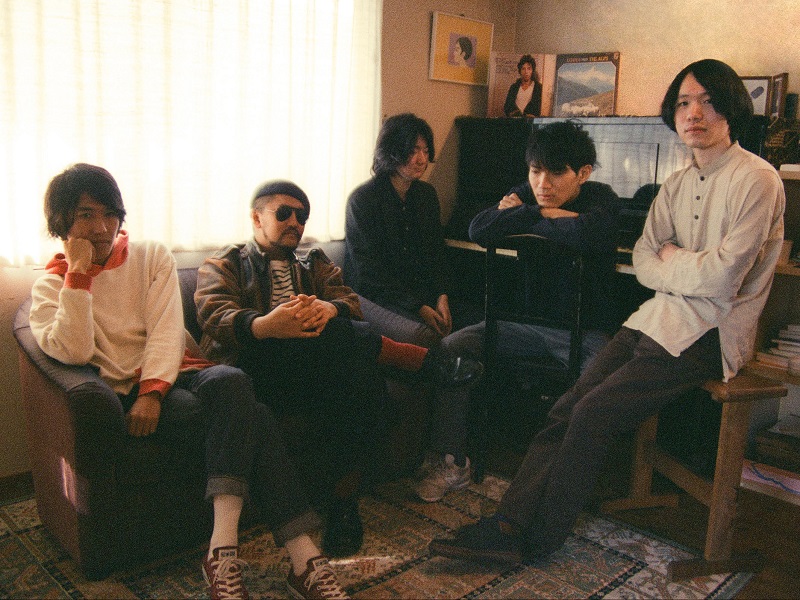 ゆうらん船
Yuransen is a band that creates "strange but good" music by interpreting genres like old-fashioned rock, folk or country in their own style .
The band is formed around the singer songwriter Itaru Uchimura, and includes Satofumi Ito (Key), Hidekazu Nagai (Pf), Takuma Motomura (Ba : Gateballers / Kaneko Ayano band) and Kei Sunai(Ds : Wanna-Gonna).
Their four instruments snuggle closely with the voice, bringing out a groovy but sweet vibe. The sound that results from it feels at the same time new and comfortable, a bit nostalgic but somewhat thrilling.
Itaru created the band in 2016, parallelly pursuing solo activities and being support guitarist for the band Gateballers.
The band released their first EP "Yuransen" in April 2017. Hidekazu joined them in January 2018 after Satofumi went to study in Sweden. In April, they released the single "Hello, goodbye". As Satofumi came back to Japan, the band became a twin-keyboard one, and released the single "Yama". Both singles were self-released on cassette-tape only, limited to 100 pieces which are now sold-out. In July 2019, they performed at one of the biggest festival in Japan, FUJI ROCK, one the ROOKIE A GO-GO stage. In October of the same year, the second EP of the band, "Yuransen 2", was released nationwide.
They are now digitally distributed worldwide by FRIENDSHIP. and releasing their first full album, MY GENERATION, on June 24 2020.
If you wish to use
services as an artist,
please register here (free)
SUBMIT YOUR MUSIC