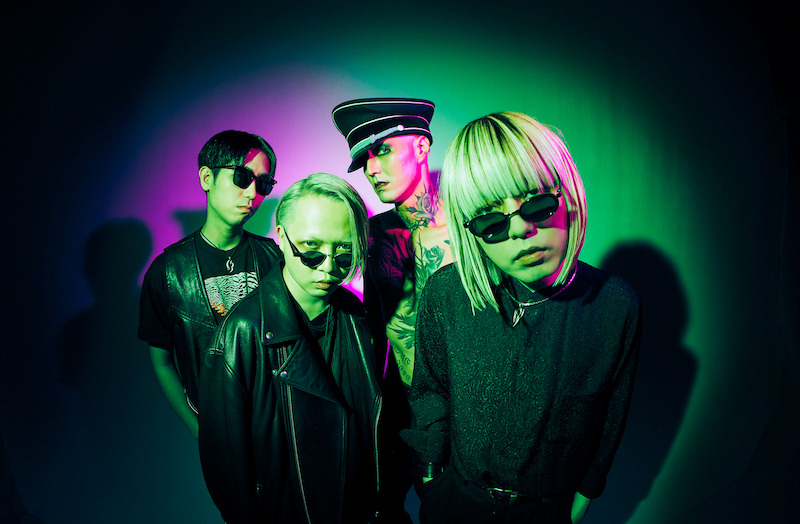 PLASTICZOOMS
Combining elements of 70's punk, 80's post-punk, new wave, and gothic genres all into the core of a new sense of sound, PLASTICZOOMS seek to establish themselves in ways beyond precedent in their native Tokyo scene.
Frontman Sho Asakawa, in keeping with the spirit of DIY, personally directs and produces their music, artwork, merchandise, and all other creative endeavors.
With the support of a loyal fanbase within and outside of their home country, PLASTICZOOMS' first 7 inch single, Under///Black was distributed by Rough Trade UK in March 2009. Soon after, their first concept album, CHARM, went on to circulate throughout the UK through Selfish Cunt, ULTERIOR,THEORETICAL GIRL, XXTEENS, and later through DANDY WIND in Canada. The latest single VEILED EYES (2016) had been physically released in Europe through the label HIGHFeeL, and largely promoted in specialized media.
Beginning to gain attraction as fashion icons, PLASTICZOOMS collaborated during Tokyo Fashion Week with the trendsetting Japanese fashion company DISCOVERED, producing clothing and providing the soundtrack for the collection through the release of their second album, STARBOW.
Additional collaborations around this time included jewelry with accessory brand JAM HOMEMADE and creative exchanges with UK streetwear brand LONG CLOTHING.
With the 2013 release of PLASTICZOOMS' third album, CRITICAL FACTOR, they went on to an unprecedented footwear collaboration with Shinya Yamaguchi.
In June 2015, PLASTICZOOMS relocated to Berlin. After having organized several shows in Berlin with local and international artists and DJs, they released a physical EP and toured in France, Belgium, The Netherlands, Germany and Poland.
In January 2017, they released the self-titled album "PLASTICZOOMS" both in Japan and Europe, heavily inspired by all the experiences made during their life abroad, both musically and culturally. They embarked on a release tour of 21 gigs among 10 different countries.
Existing in a style beyond concrete definition, PLASTICZOOMS seek to continue evolving without limit, bringing together music and fashion.
If you wish to use
services as an artist,
please register here (free)
SUBMIT YOUR MUSIC